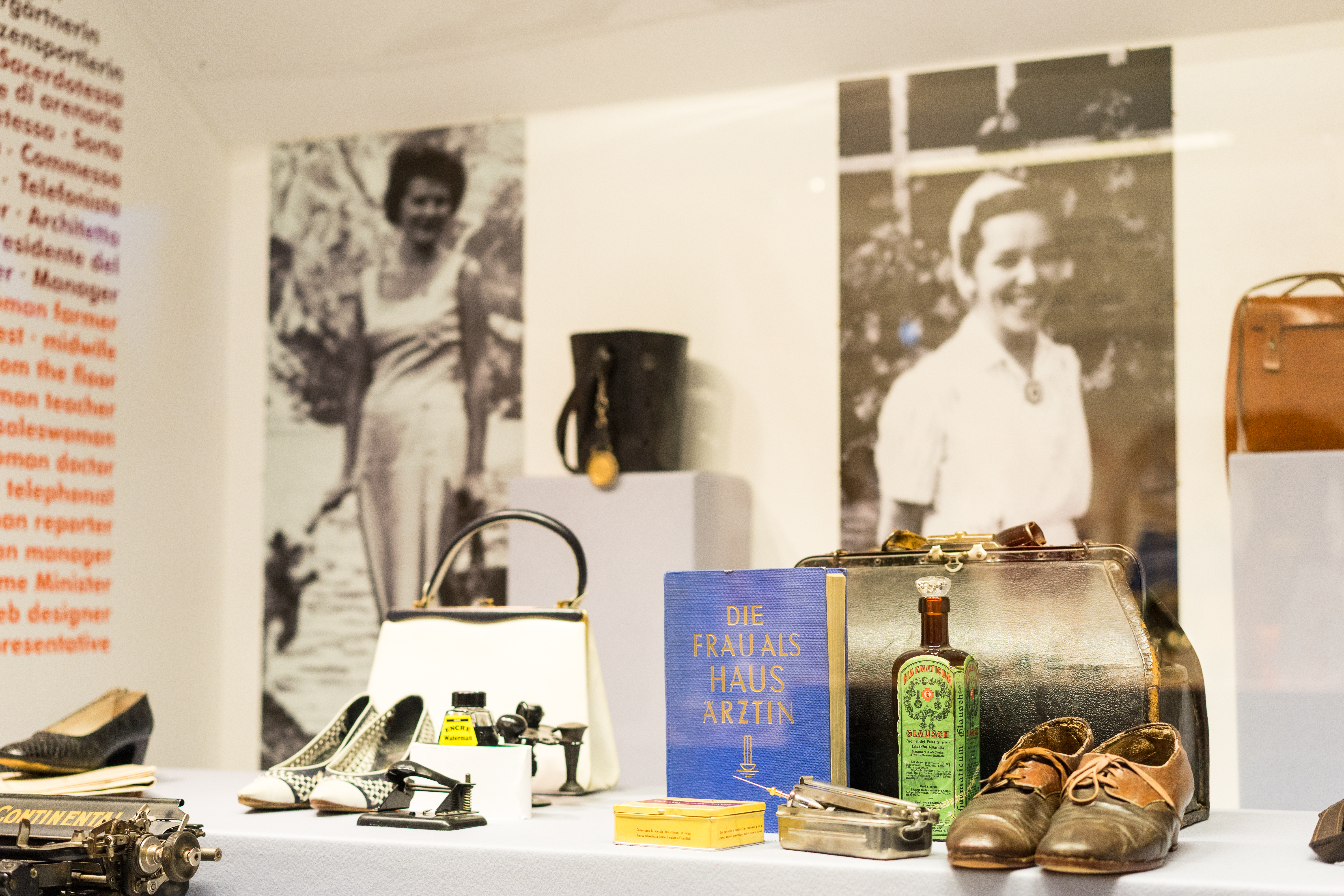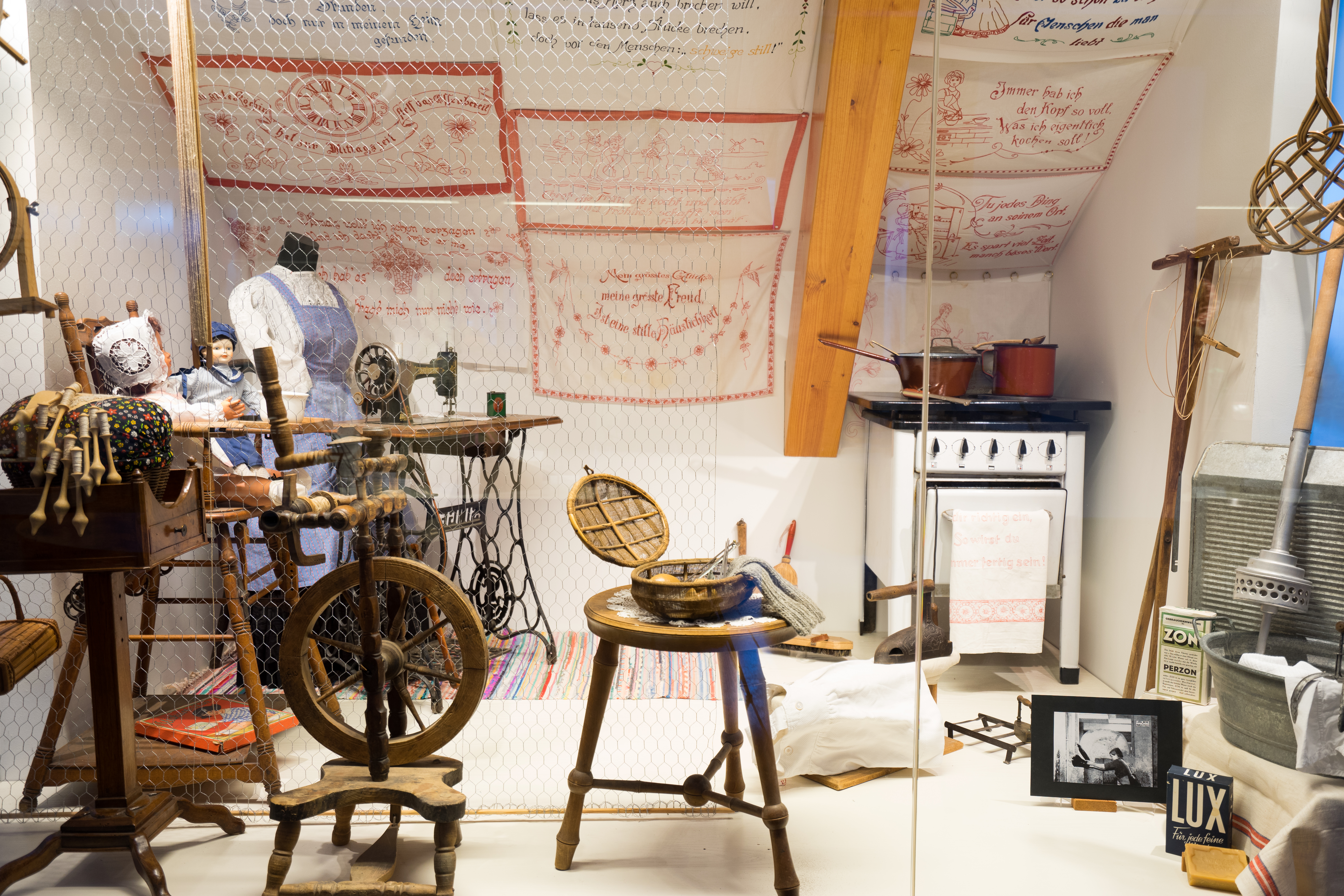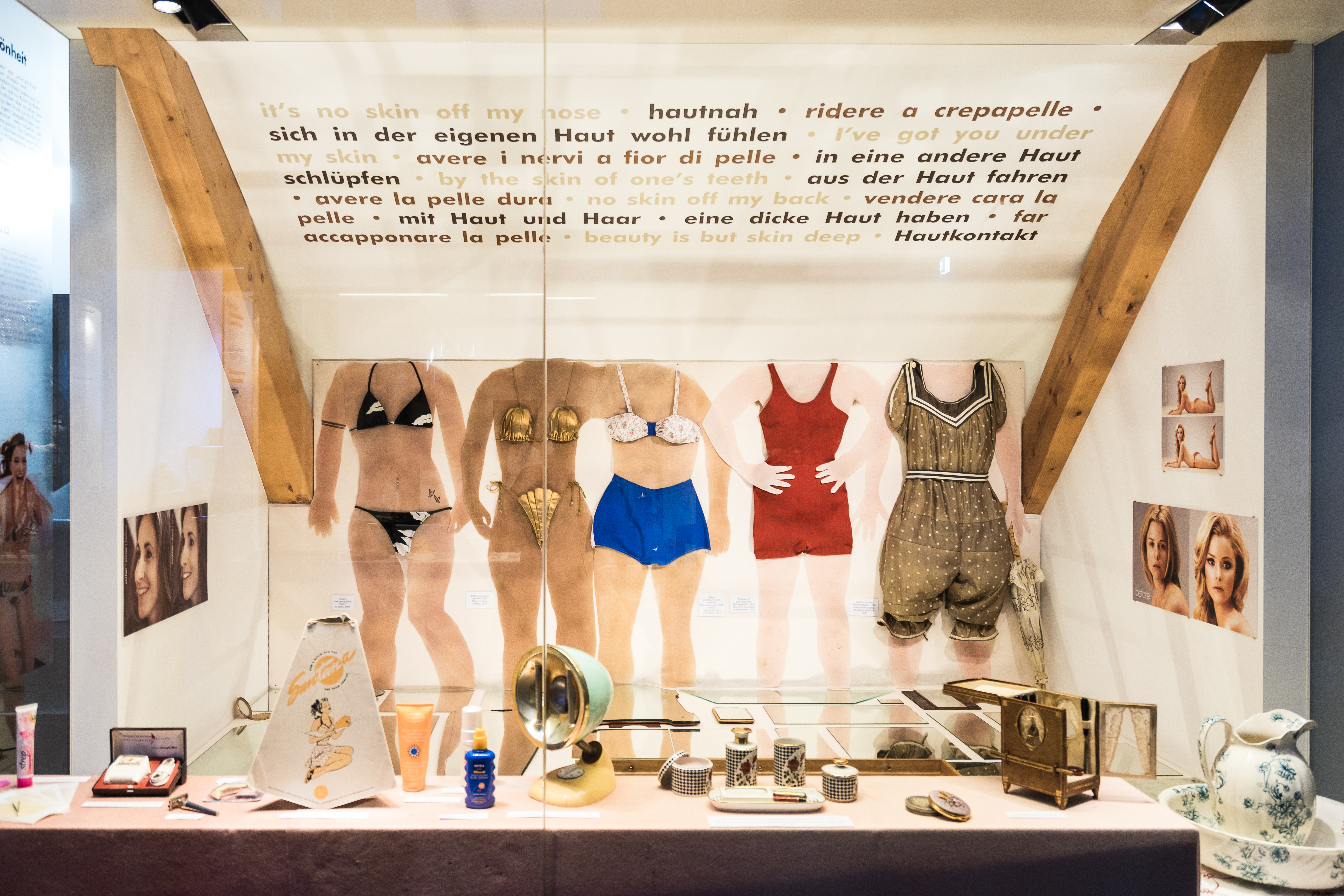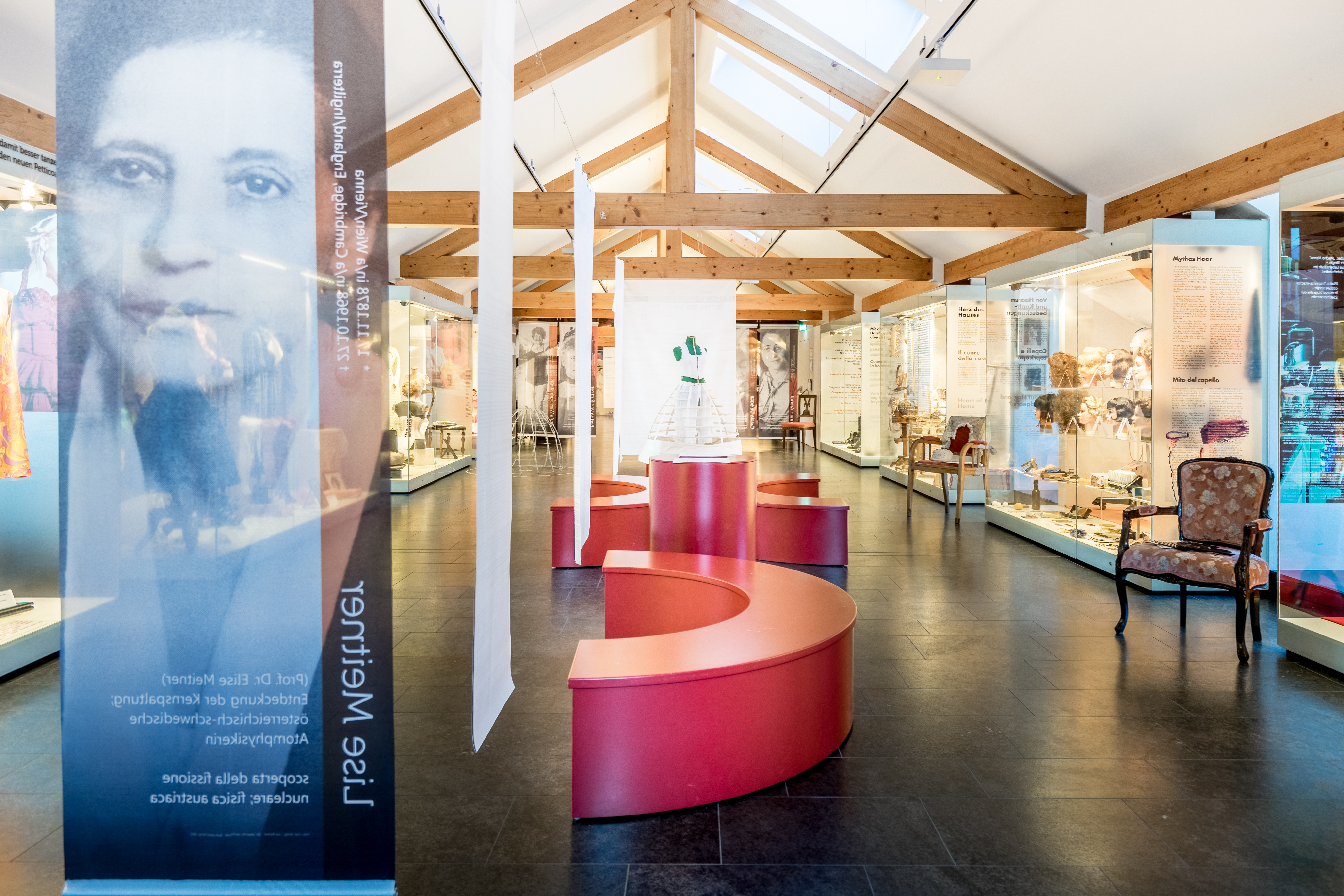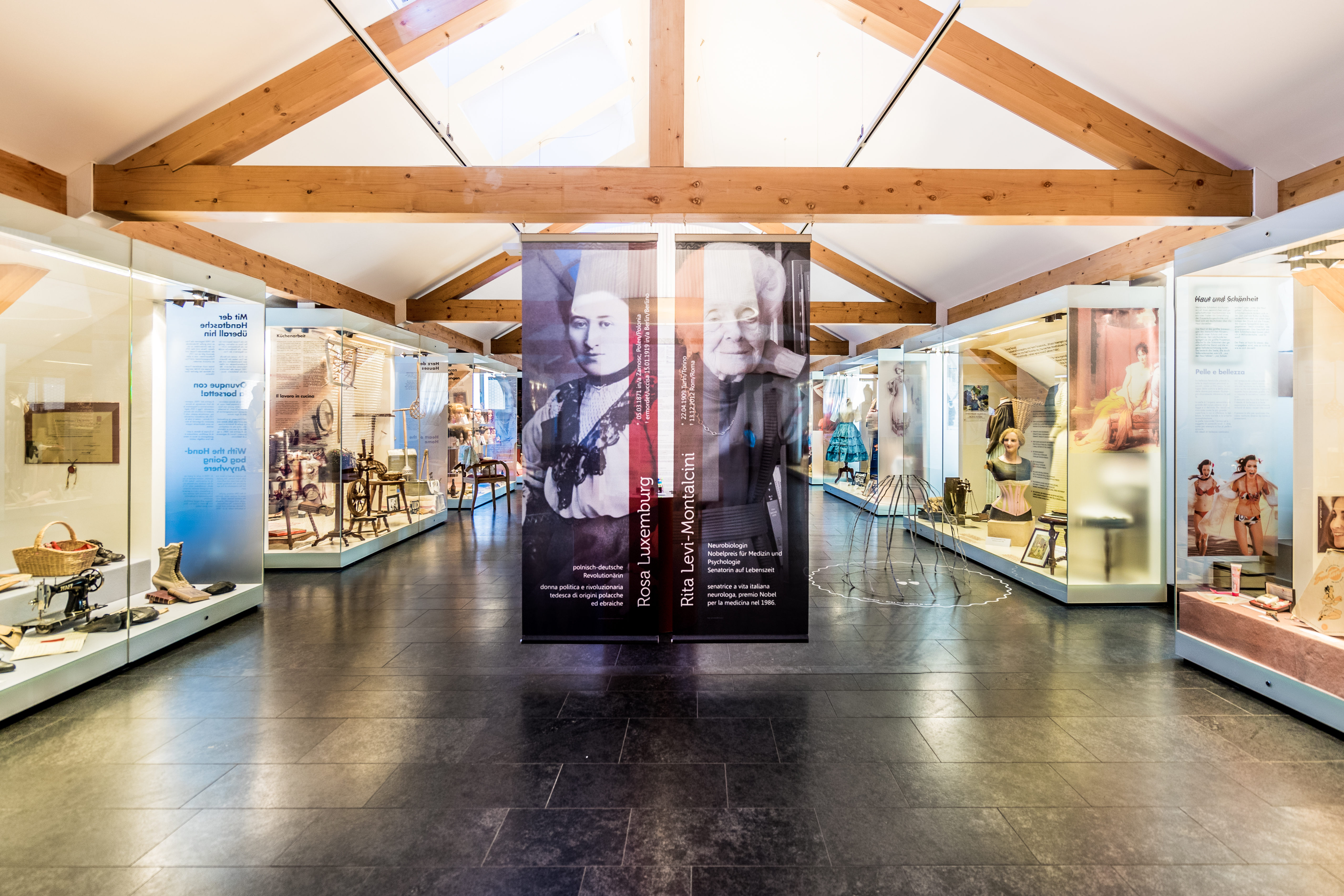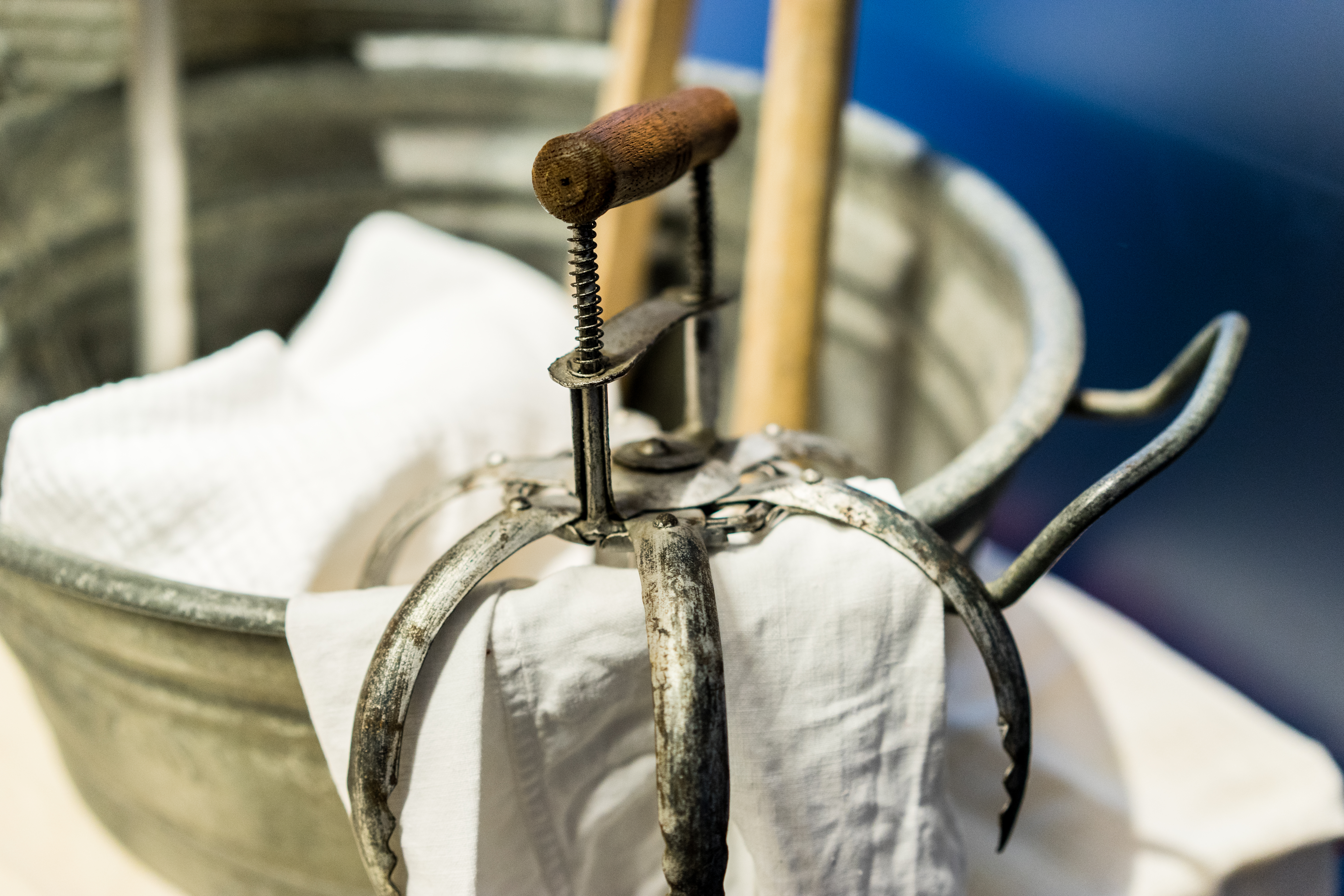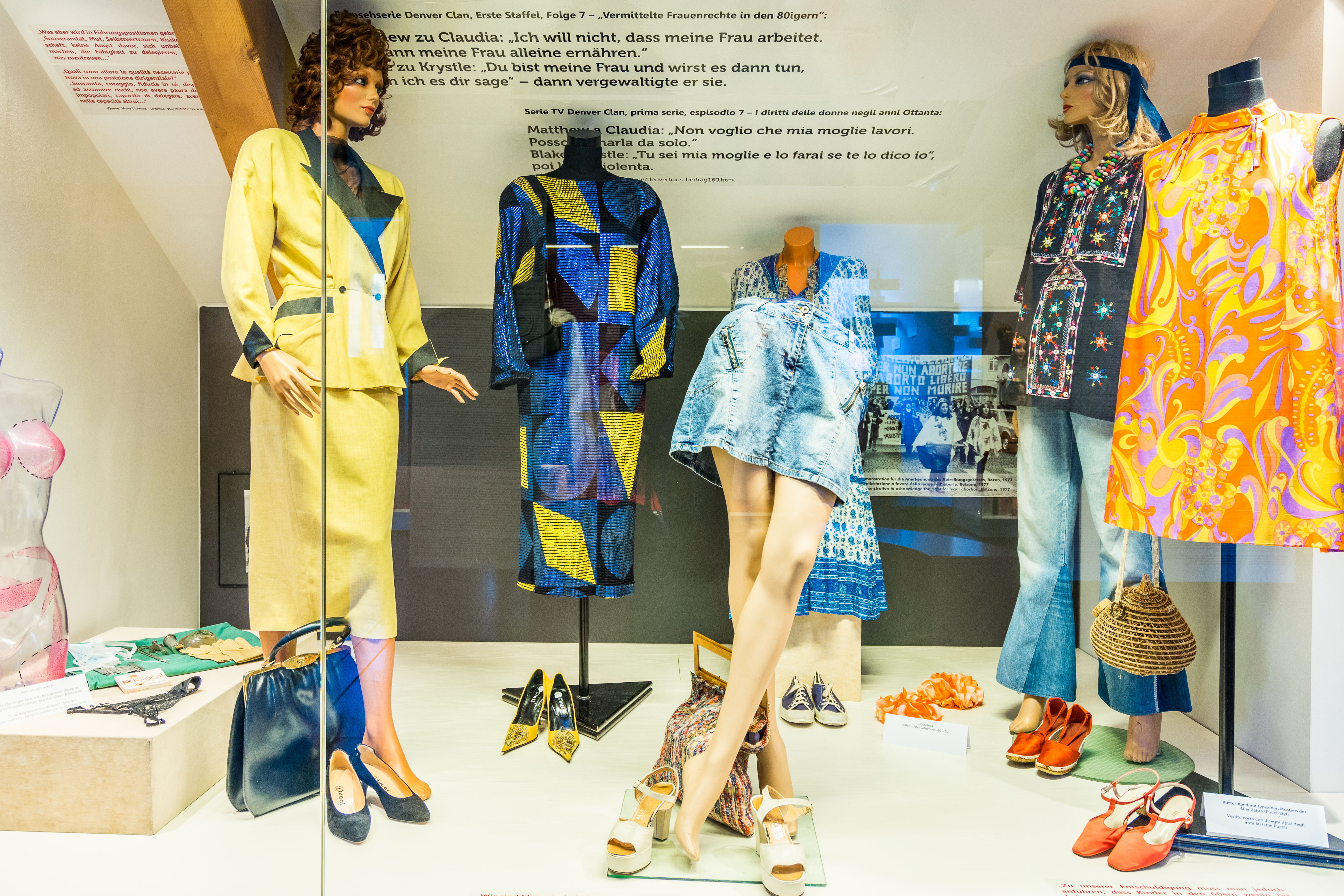 Women's history through the ages and gender behavior
In the permanent exhibition, several showcases flank a passage on the right and left, giving the impression of a shopping mile. Instead of shop windows selling clothes and fashion items, however, European women's stories of the last 200 years are presented through dresses, accessories and everyday objects.
The visitors embark in a chronological sequence on a journey through time, starting from the Epochs of French Revolution, the Empire, 19th- and 20th Century to the present day. There are also interesting suspense curves between a chronological presentation on one hand and showcases with thematic content on the other. It's all about – for example – the projection surfaces of skin and hair, the question of the possession of the female body or the terms of "private" and "public".
Clothing fashion is a reflection of society and interprets the zeitgeist of each epoch, which defines not only the role models, but also the ideal of beauty and social status of the female sex.
The permanent exhibition wants to inform and sensitize, raise questions and provoke, remember and make you smile!
We need heroines, role models and pioneers!
We have them!
A small exhibition within the permanent exhibition displays portraits of women who have achieved international credit through their outstanding achievements in various fields.