SHE- Culture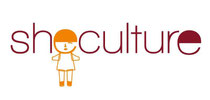 "She-Culture" is a project funded by the EU Culture Programme and co-funded by Ministero dei beni e delle attività culturali e del turismo, Direzione generale per il paesaggio, le belle arti, l'architettura e l'arte contemporanee.
The project started on the 1st of October 2013 and will end in September 2015.
This strand seeks to support cooperation projects between private or public organisations. The project aims at addressing the promotion of cultural diversity and intercultural dialogue through the analysis and evaluation of gender policies within the cultural field at a European and National level, focussing on the countries which are partner of the project.
The project aims at investigating the support and visibility provided to women through their active role in the field of art and culture, of education and of lifelong learning, in order for them to become active and self-conscious participants in civil, social and cultural life.
The analysis will have a very specific focus on the network of Women Museums all over Europe, Women Museums represent a very meaningful starting point to analyse the interaction among cultural and gender policies, which can produce not only social and cultural values but also give a strong input to social inclusion and lifelong learning processes, as well as to active participation to community life.
Main goals
• to analyse cultural and gender policies at a EU level and at a national level;
• to analyse the activities and the social impact of Women Museums;
• to foster the network of Women Museums in Europe through the implementation of an interactive website;
• to deliver guidelines for evaluation, identifying also qualitative and quantitative indicators
• to promote a campaign against toys genderization
INFO http://www.she-culture.com
Project partners are:
ECCOM - European Centre for Cultural Organization and Management (IT)
Museo delle donne di Merano (IT)
Interarts (ES)
Centre de Cultura de Dones Francesca Bonnemaison (ES)
Women's Museum in Norway (NOR)
Women's Museum in Denmark (DEN)
Women's Musem in Albania (AL)